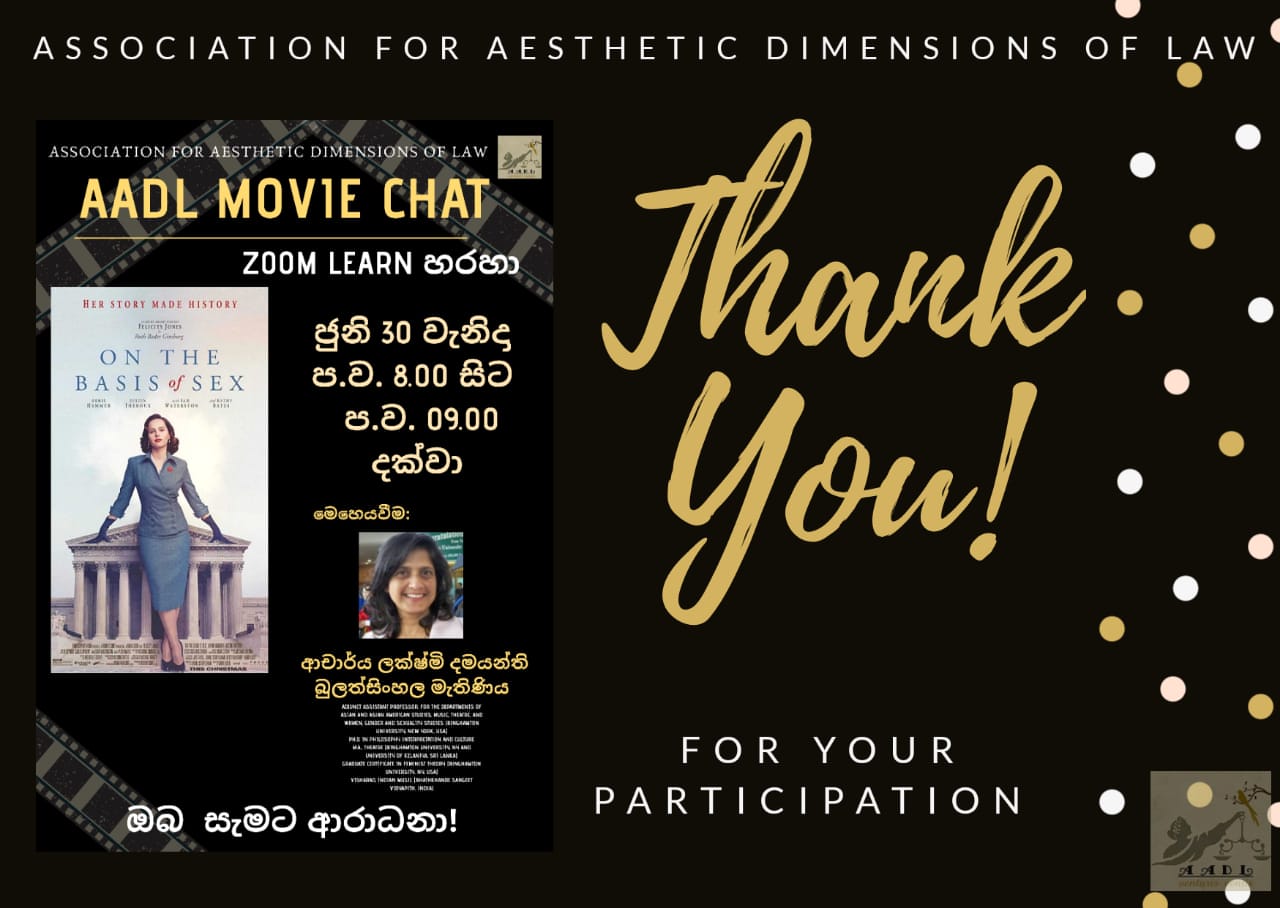 AADL Movie Chat
Association for Aesthetic Dimensions of Law, Faculty of Law, University of Colombo (AADL) was indeed happy to host its first Zoom discussion forum on 30 June 2020 with Guest Speaker, Dr. Lakshmi Damayanthi Bulathsinghala who joined us from New York, USA despite all the work she had. We heartily appreciate her presence at the discussion!
The subject of the discussion was the movie, 'On the Basis of Sex'- a biography of sitting Justice of the Supreme Court, USA, Hon. Ruth Bader Ginsberg. The discussion evolved into deep insights on gender roles, stereotypes, feminism and gender equality.
Having a web discussion forum via Zoom Learn was certainly a new experience for all of us. We thank the Dean, Prof. Indira Nanayakkara, Ms. Udapadie Liyanage (our Senior Treasurer) and Ms. Shanthi Gamage for facilitating the platform for us. Without them, the event would not have been possible.
We also thank the support and the comments we received from a diverse set of participants!