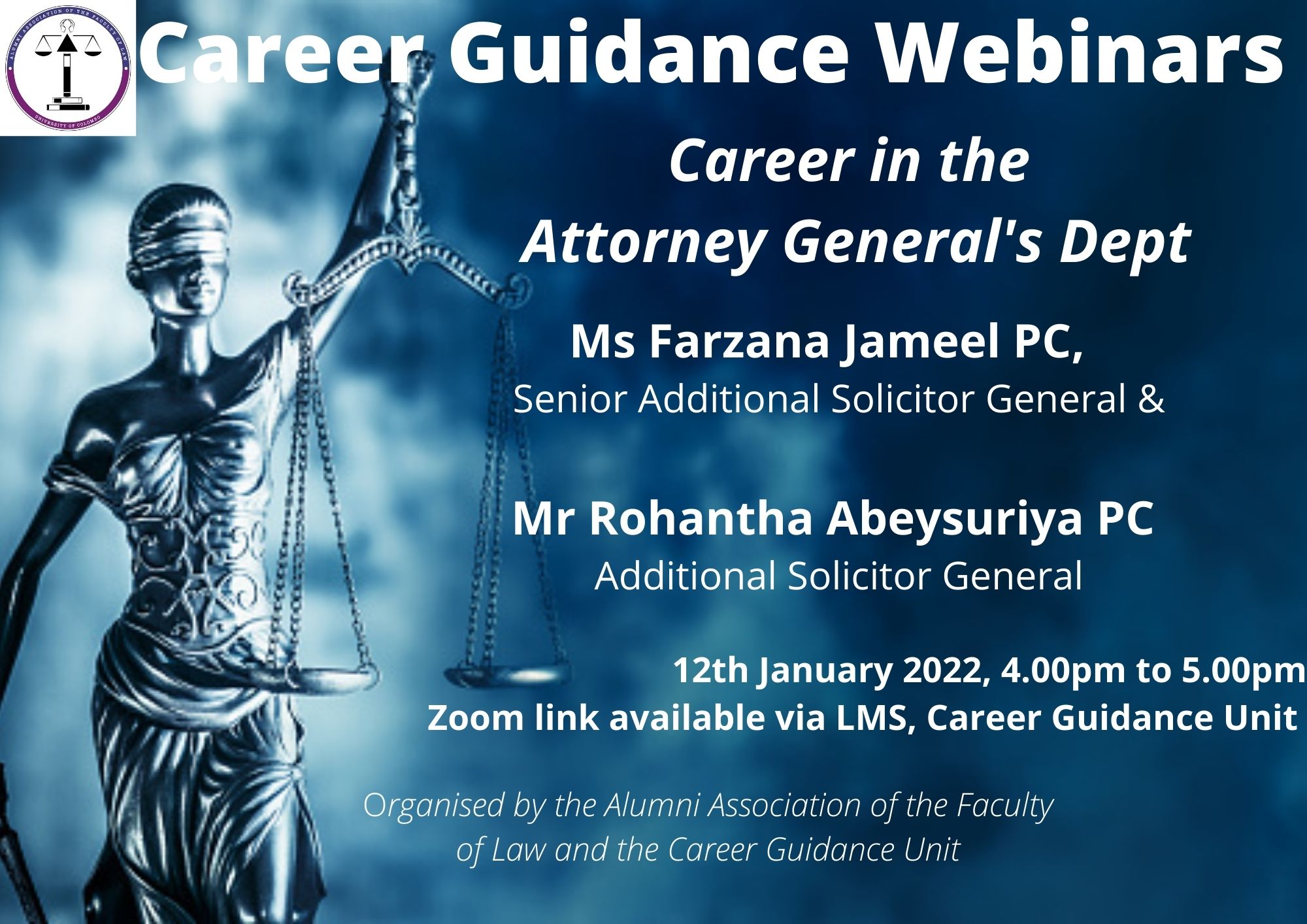 Career in the Attorney General's Department
Dear Students,
We are pleased to announce that the first Career Guidance Webinar will be held 12th January, 4-5pm. This webinar is titled 'Career in the Attorney General's Dept.' Two illustrious alumni of our Faculty, Ms Farzna Jameel (Senior Additional Solicitor General) and Mr Rohantha Abeysuriya (Additional Solicitor General) will share their advice and views with you on the day. This will be a unique opportunity for you to learn about your career prospects. This event is jointly organized by the Career Guidance Unit and the Alumni Association, both of the Faculty of Law.
The link to the event will be uploaded to the LMS page of our Unit next week. We look forward to hosting you at this event. Please see the flyer attached.
Best wishes
Career Guidance Unit
Faculty of Law.