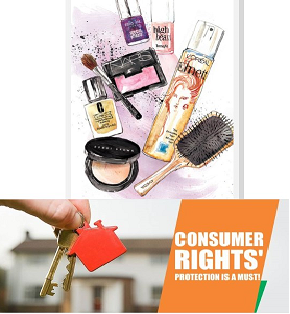 Consumer Rights Day – 2018
The consumer movement globally marks 15th March annually as "World Consumer Rights Day".
This is with the objective of raising global awareness about consumer rights and needs. Celebrating the day is a chance to demand that the rights of all consumers are respected and protected, and to protest against market abuses and social injustices which undermine those rights.
President John F Kennedy said in 1962 that,
"Consumers include us all. They are the largest economic group, affecting and affected by almost every public and private economic decision. Yet they are the only important group……. whose views are often not heard."
The Department of Commercial Law intends observing Consumer Rights Day this year with a focus on
'The Regulation of Cosmetics in Sri Lanka"

.

In this regard the Department is taking steps to involve students in social responsibility activities and to have competitions to develop skills. These will be highlighted in the event on 23rd  May 2018.