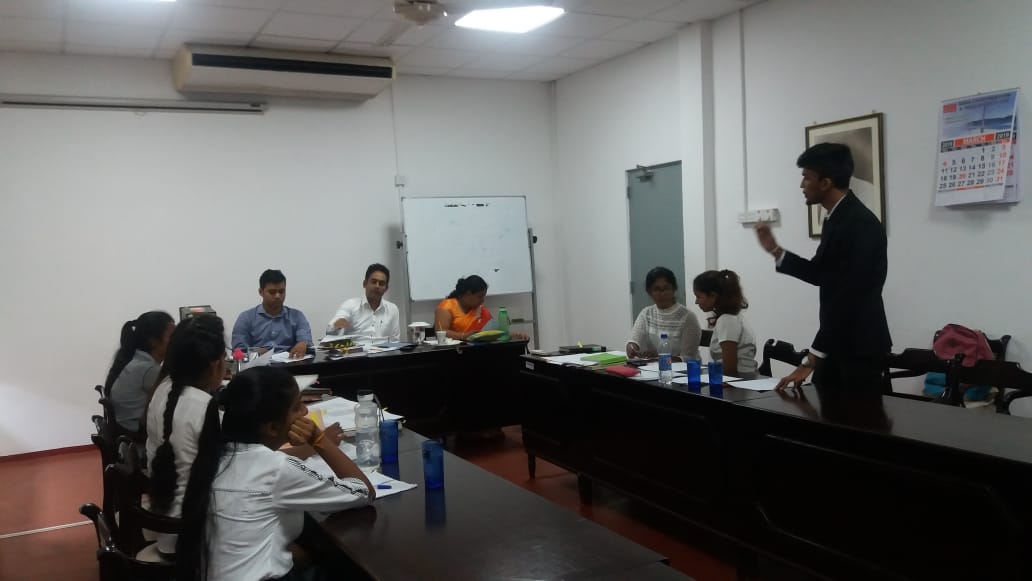 Delict Day 2019 – Moot Court Competition
The Department of Private and Comparative Law, Faculty of Law hosts the Delict day annually with the objectives of identifying the relevance of Delict law principles in practical scenarios and generating awareness on the principles of delict law and its applicability in real issues. This year the project team organised   Delict day   Moot Court competition for   third year undergraduates of Faculty of Law providing the students the professional exposure and opportunity to harness their oral advocacy, argumentation skills and overall understanding application of Delict law to contemporary scenarios. Workshops were conducted by Mr. Sajith Bandara, a state counsel of the Attorney General's Department   and Ms. Yanitra Kumaraguru, a probationary lecturer of Faculty of Law, enlightening the students on mooting.
Preliminary rounds and semi-final rounds were held on 22nd and 25th March. The participants were judged on their understanding of the law and ability to argue a fictitious case. Final rounds of the Delict Day Moot court competitions will be held on 27th March at the Faculty of Graduate Studies, College House, University of Colombo from 1 pm onwards. The competition will be adjudged by a panel of professionals.