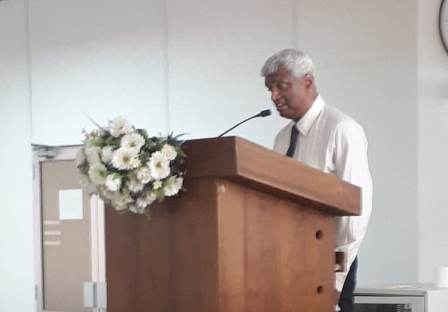 Guest Lecture on Law Relating to State Lands and Land Acquisition in Sri Lanka
The Land Law Course Team of the Department of Private and Comparative Law organized a gust lecture themed "Law relating to state lands and land acquisition in Sri Lanka" on 24th January 2019 at the Ceylon Hall, Faculty of Law. The guest lecture was conducted by the Mr. Udayasiri Rajapaksha, Attorney at Law and the Director- Legal Division of the Land Reforms Commission of Sri Lanka.
He is an expert in the area of Land Law, with more than twenty-four years of experience. In this lecture he highlighted the current laws relating to land acquisition and state lands and the amendments that have been made to the land law by comparing the provisions of previous laws. He also explained the case law and practical scenarios and challenges which Sri Lankan land law has faced today.