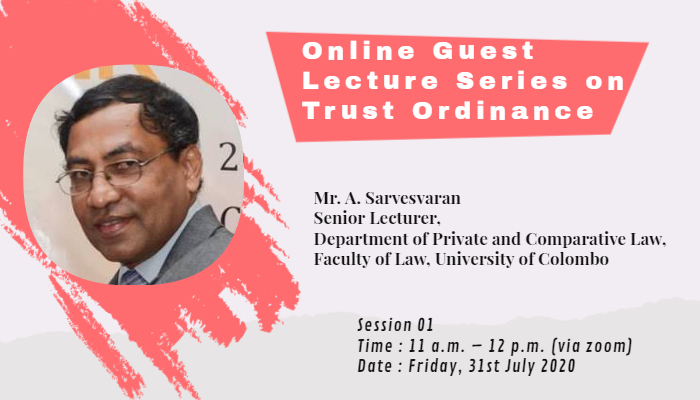 GUEST LECTURE SERIES ON TRUST ORDINANCE – SESSION I
NOTICE
2nd Year
Equity and Law of Trusts
GUEST LECTURE SERIES ON TRUST ORDINANCE – SESSION I
Please note that there will be an online guest lecture series for 2nd year students regarding the Trust Ordinance.
 Session 01
 Time   : 11 a.m. – 12 p.m.
Date    : Friday, 31st July 2020
Your punctuality is highly appreciated.
Please Click here to find the zoom link shared in the LMS
Thank you.
Equity and Law of Trusts Course Team