Out with the old, in with the new
The Faculty of Law of the University of Colombo, reopens for the academic year 2021/2022
with a get-together!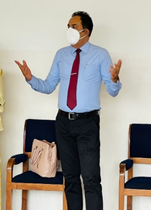 The Faculty of Law opened up onsite activities starting from the 3rd of January, 2022.
Dr. Sampath Punchihewa, Dean of the Faculty of Law warmly welcomed both academic and non-academic staff members back to the faculty after a prolonged hiatus of onsite activity due to the Covid-19 pandemic. Dr. Punchihewa reiterated the ambitious plans for the faculty in the new academic term and invited all staff to join hands with him in making the dreams and goals for the faculty a reality.
There was visible excitement in the air due to the reunion of the staff members as they were meeting in one place at one time after many months.
Admittedly, the excitement may have been partly for the food as much as the reunion. However, at the end of the day it was a lovely start to a sure-to-be prosperous year for the Faculty with its plans for betterment, improvement and progression.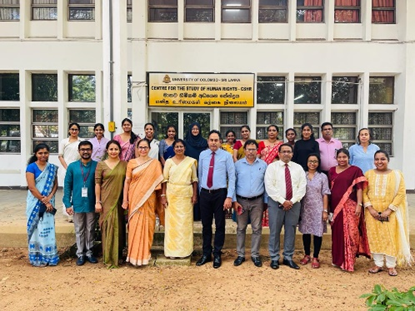 While there was buzz in the air about when the students would be allowed onsite as this was a question that had been posed in the lectures that had been held that morning for the final year undergraduates of the faculty, the Dean and Heads of Departments assured the lecturers that everything possible was being done to ensure that the final years would be brought back onsite so that they could have a satisfactory end to their life as an undergraduate.
It was a day to remember for all the colleagues and staff of the faculty and what is hoped to be the first of an exciting new year.