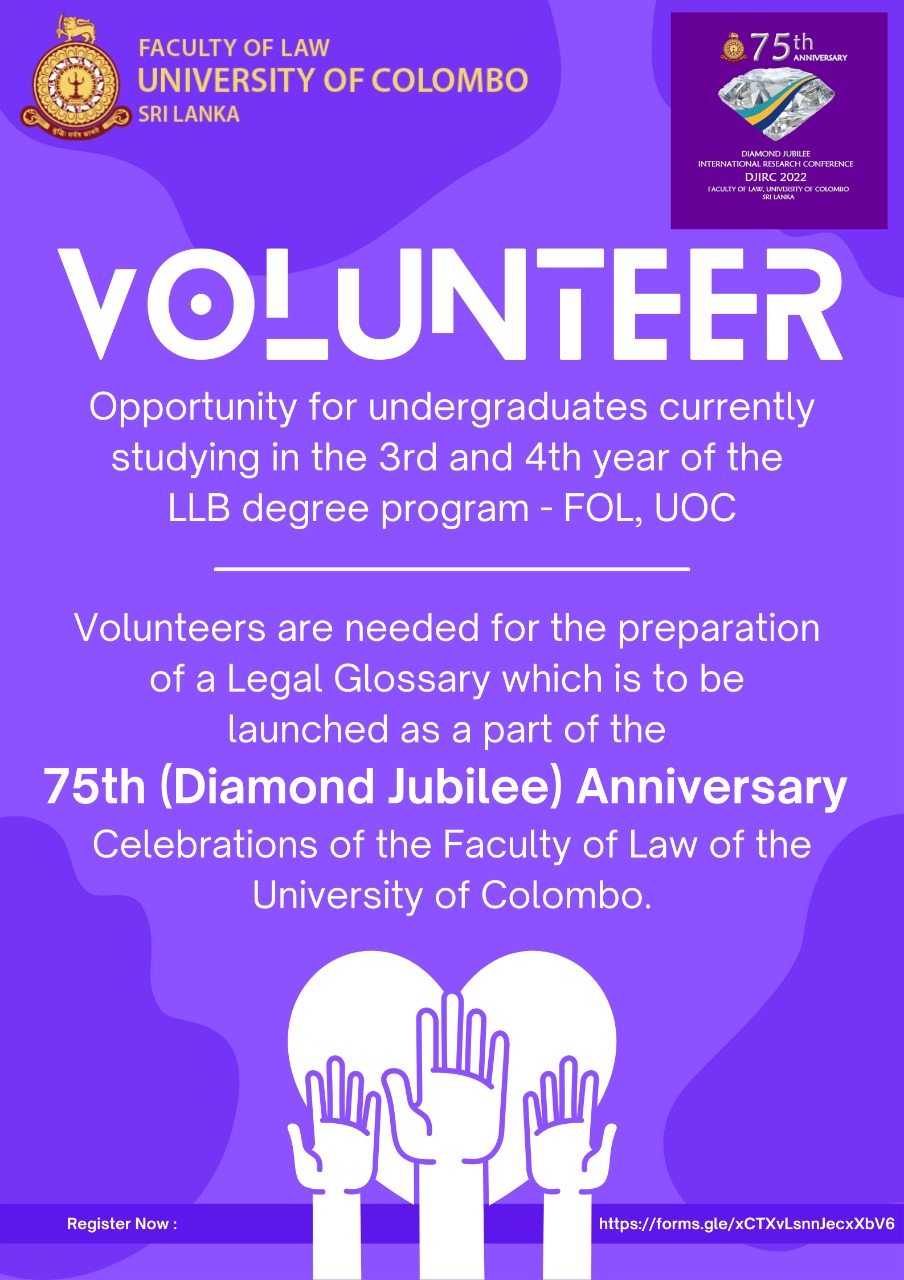 Recruitment of Student Volunteers
The Faculty of Law of the University of Colombo commemorates its 75th (Diamond) Jubilee in 2022. The Faculty celebrates this momentous occasion with many events and initiatives. Publishing a comprehensive 'Trilingual Legal Glossary' is one of the flagship initiatives.
As in its other ventures, the Faculty intends to get its main stakeholders, i.e. staff, students and alumni, involved in this daunting task.
The opportunity is open to undergraduates currently studying in the 3rd and 4th year of the LLB degree programme. The undergraduates will be selected from all three mediums as one per each subject in three mediums as 'research assistants' whose work will be on a voluntary basis. Their contribution will be duly acknowledged in the legal glossary and they will be awarded a certificate of appreciation.
The interested students are called upon to fill in the following google form. Selections will be made from among the shortlisted applicants, who will also be called for an interview to evaluate their suitability.
Terms of Reference
Applicants will be based on their enthusiasm and ability to work.
Selected applicants will be assigned to a subject, and she/he will have to work with the course team of that subject.
Selected applicants should always work under the advice and supervision of the respective course convenor for a given subject.
Work of the applicants will be recognized through acknowledgement.
Deadline: 31.08.2022