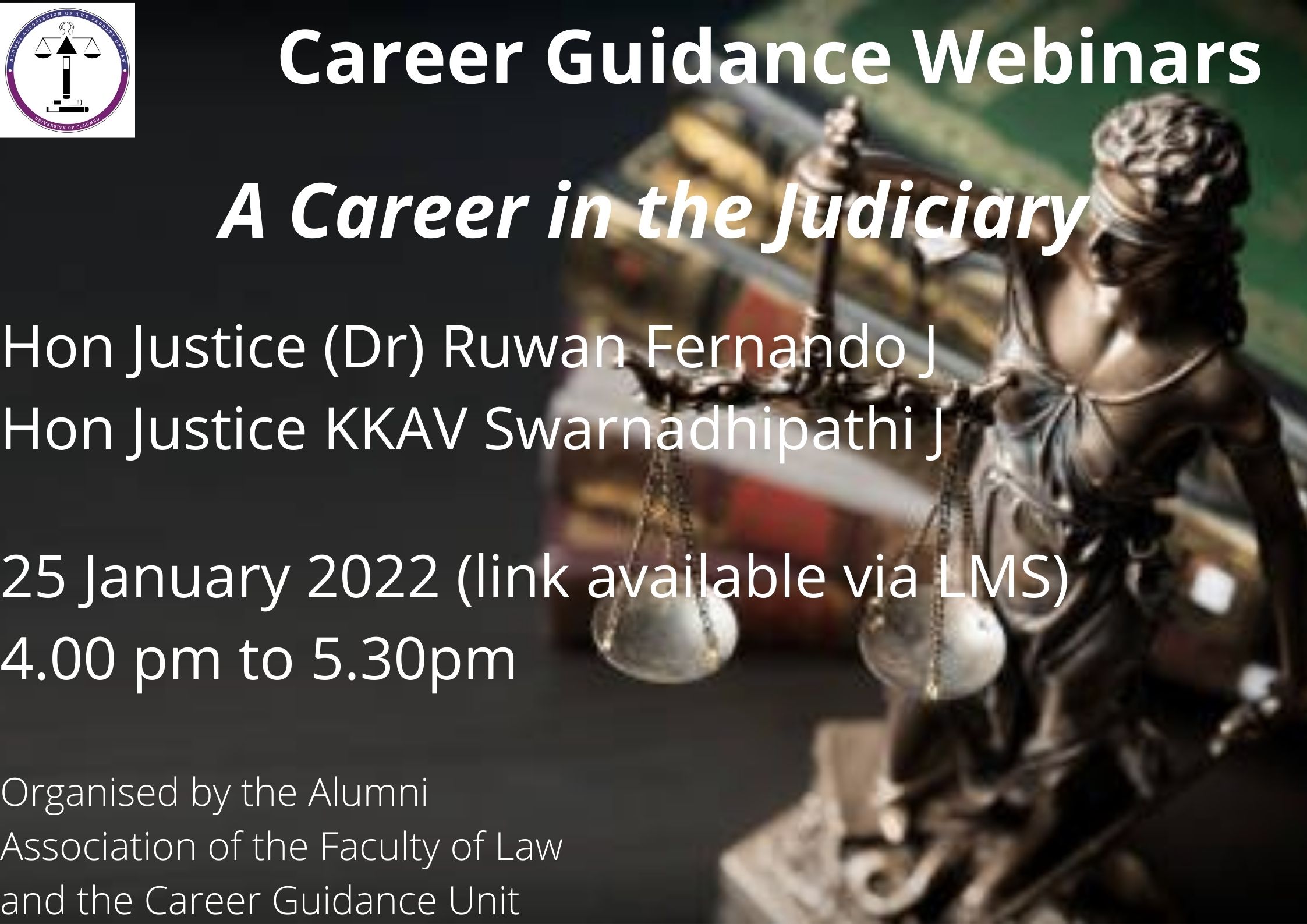 Third Career Guidance Webinar (25th – Jan – 2022)
Dear Students,
We are pleased to announce that the third Career Guidance Webinar will be held 25th January, 4.00 pm. to 5.30 pm.
Herewith I have attached the flyer with relevant information.
Zoom link will be available via LMS soon.
We look forward to hosting you at the above event.
Thank you,
Best Regards
Career Guidance Unit
Faculty of Law.