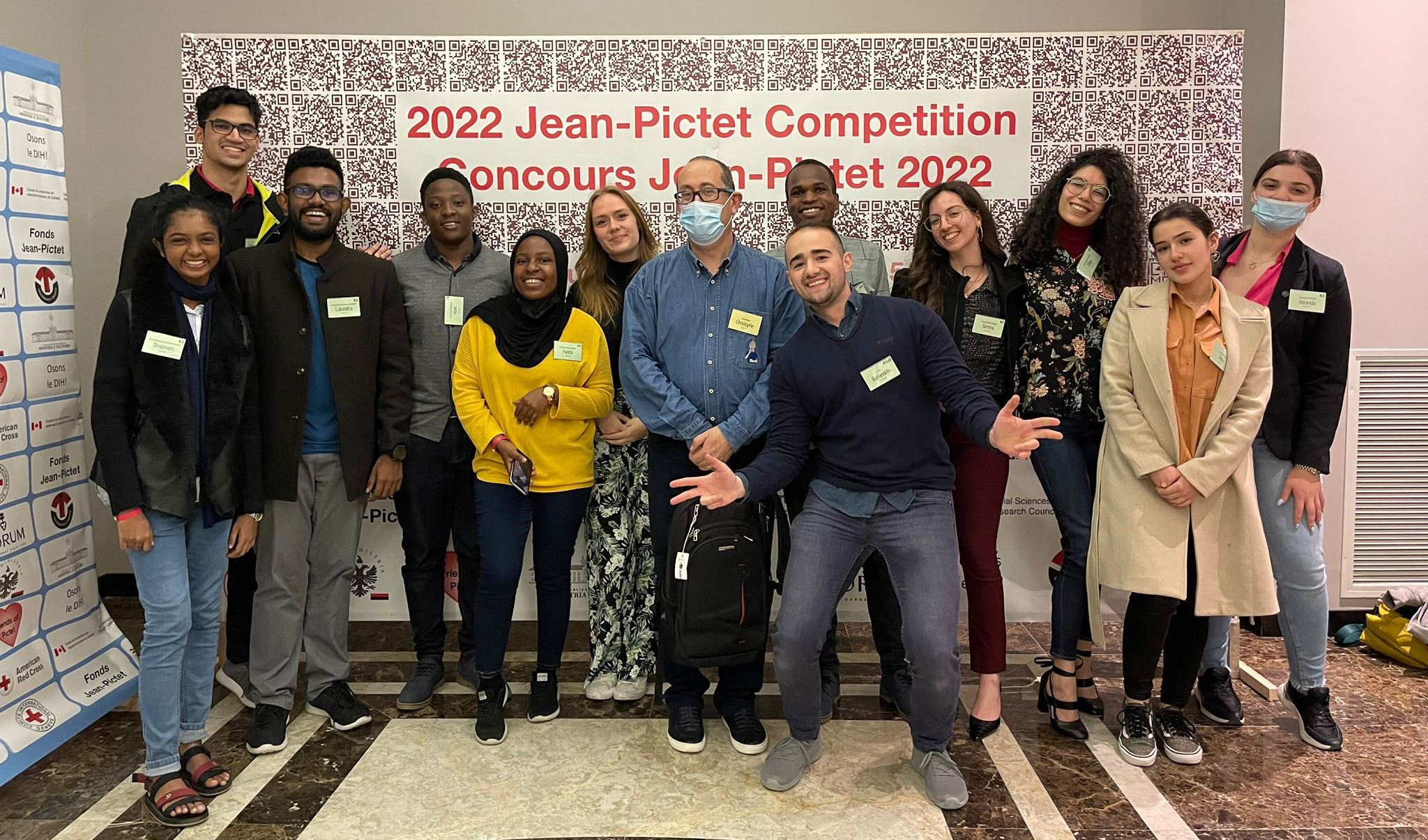 UoC Team advances to the Semi-Final of the Jean Pictet Competition -2022
The Jean-Pictet Competition enables students to become better acquainted with international humanitarian law, using simulated events and role-playing based on fictitious situations of armed conflict. The prestigious competition is significantly different from other international law competitions as it aims to take the 'law out of the books'.
This year, the team representing the Faculty of Law, University of Colombo (UoC) qualified to the Semi-Final Round of the 38th Jean-Pictet Competition held from the 19th to 26th of March in Durres, Albania. The team comprised Mr. Anuk Dharmasena, Mr. Lakshitha Edirisinghe and Ms. Shabnam Mohamed. Mr. Anuk Dharmasena was duly awarded the Gilbert Apollis Prize!
During the course of the competition the team had to take on the identities of advisers to ministries (defence, foreign affairs, etc.), lawyers, delegates of the ICRC, military officers, an international or non-governmental organization, etc. The team was given a different duty for each test and was thus able to grasp various aspects of humanitarian law. The team has fared admirably against other universities across the world and have had an invaluable opportunity to be judged by eminent experts in international law.
The team was coached and prepared extensively by Ms. Aman犀利士
da Halliday for several months. The role played by the ICRC Delegation of Colombo is priceless. The Delegation not only supported the team financially but provided the team with practical training sessions conducted by legal advisors. The team extends its gratitude to Prof. (Dr.) Sampath Punchihewa and Dr. Darshana Sumanadasa of the Faculty of Law, University of Colombo, for facilitating mooting within the Faculty. The team also thanks their tutor at the competition Mr. Bahaeddin Kayrak for his constant support, Mr. Sylvester Worthington of the ICRC Delegation of Colombo, and Mr. James Peter for assisting the team in the run-up to the competition.
The team has had the pleasure of spending wonderful times with even more wonderful people. Jean-Pictet dealt with law in practice and, indeed, with real-life situations. And in doing so, has brought compassionate people together, created unbreakable bonds and made possible everlasting memories.