Vacancy – Administrative Officer of the Legal Aid Unit (Graduate Position)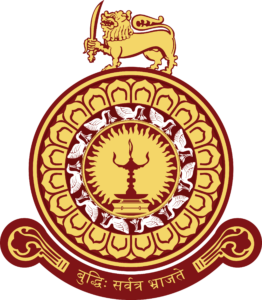 Administrative Officer of the Legal Aid Unit (Graduate Position)
Law graduates of University of Colombo are invited to apply for the position of the Administrative Officer (AO) of the Legal Aid Unit (LAU) of Colombo University.
Position Summary
The AO is responsible for the smooth running of the LAU by undertaking duties involving client service, volunteer coordination, project management and general administration functions.
Tenure: five months
Work hours: 15 hours per week
Remuneration: Approximately Rs 20,150 per month (Rs 15,000 of basic pay + Rs 3,900 living allowance + Rs 1250 of monthly allowance).
Essential criteria
Applicants must fulfil all the following essential criteria (Do not apply if you don't meet the following requirements):
Completed the LLB degree after 1 January 2019.
Adequate oral and written communication skills in English language, and one of the local languages (Sinhala or Tamil).
Demonstrable skills in problem solving and teamwork.
Commitment to social justice.
Desirable criteria
The applicants who are able to meet the following desirable criteria will be given priority (You can apply although you don't meet any of the following requirements):
Qualified Attorney-at-Law.
Ability to communicate in both Tamil and Sinhala languages.
Previous relevant work experience.
 Duties
Coordinate client services by taking client appointments, managing client files and providing information and referrals to the clients.
Coordinate the volunteering undergraduates and volunteering lawyers by recruitment, training and supporting the volunteers.
Coordinate the administrative components of the LAU projects including outreach legal aid clinics, community legal education initiatives, undergraduate seminars or workshops and research initiatives.
Ensure the smooth running of the LAU office by setting up administrative systems and undertaking administrative duties including reception duties, filing, logistics, supply, petty cash management, reporting, etc.
Other duties assigned by the Board of Management of the LAU.
Applicants must complete an application form on or before 6 January 2022 by accessing the following link : 
https://forms.gle/UPTbMQLBNV8wtRpAA
Only shortlisted applicants will be invited to an interview.
Registrar,
University of Colombo