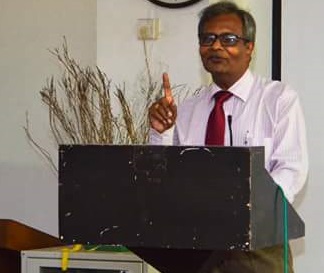 Farewell to Mr N.Selvakkumaran
Tamil medium students of the Faculty of Law organised a farewell to their respectable Teacher Mr. N. Selvakkumaran, Former Dean, Faculty of Law & currently Senior Legal Adviser – University of Colombo.
It was held at the Ceylon Hall, Faculty of Law on the 11th of June 2018 with the participation of the Dean, Heads of Departments, lectures and students of the Faculty of Law. There were recital of poems and speeches by students and staff in appreciation of the services rendered by Mr.  Sevakkumaran and everyone extended their wishes to him on a happy retirement.