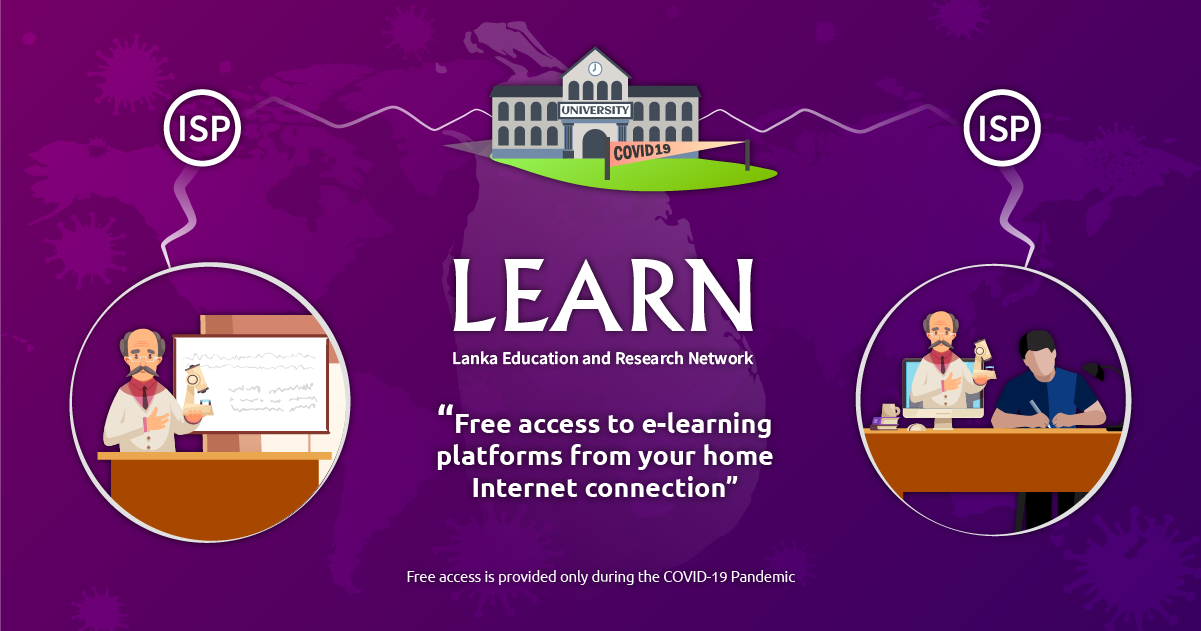 Free access to University hosted e-Learning platforms from your Home
All Internet Service Providers (ISPs) in Sri Lanka provide free access to the University of Colombo websites including the Learning Management Systems (LMSs). Therefore the connectivity to our websites and the following LMSs from your home/mobile internet will not be counted towards your data packages.
However, it is not applied to learning resources available from external websites which have been linked as embedded videos, audios and documents. For example, if the content is hosted at youtube, zoom.us and other sites., it is not free to access them.
Click here to Login LMS