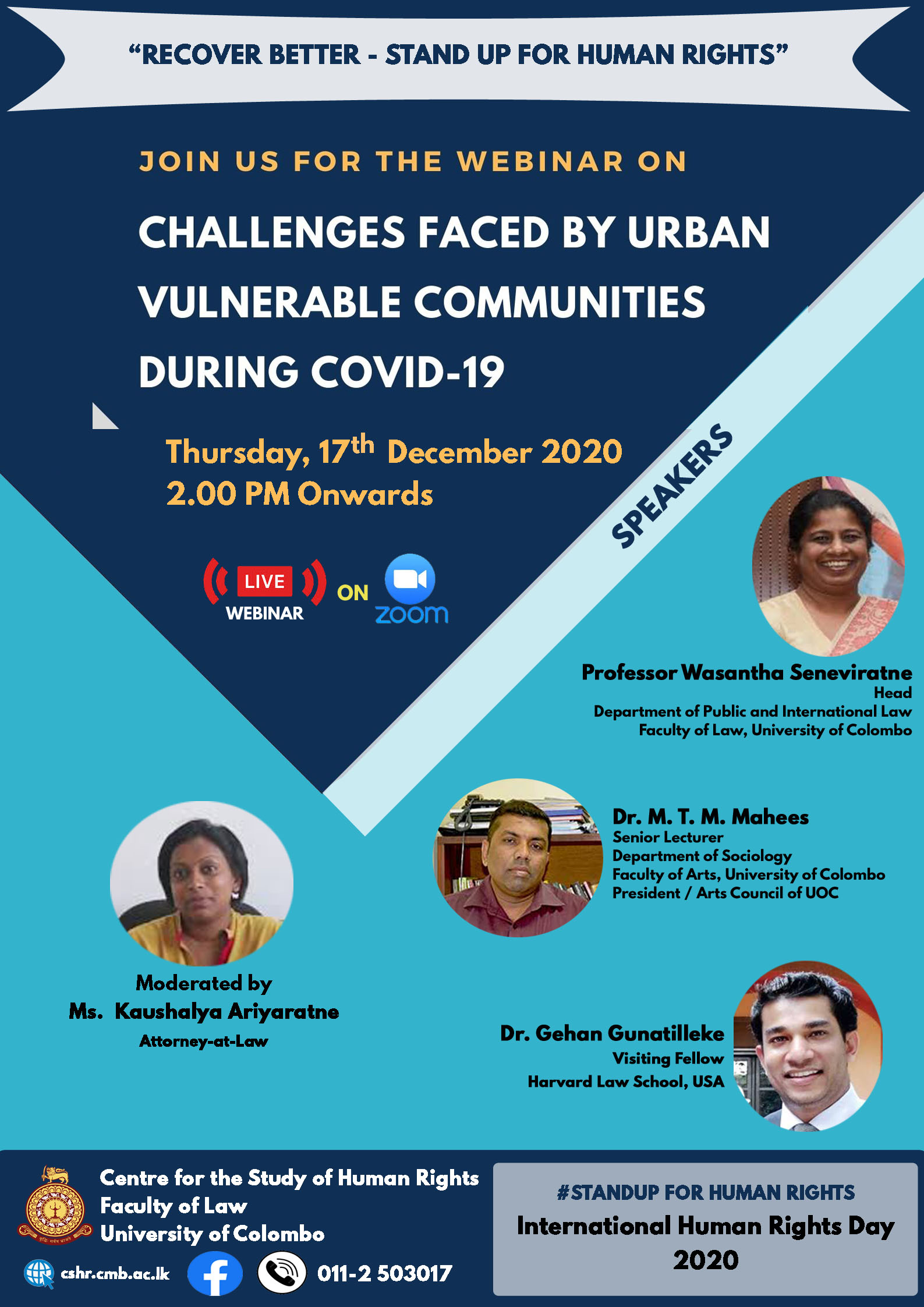 International Human Rights Day 2020
In commemoration of the International Human Rights Day 2020, Centre for the Study of Human Rights (CSHR), Faculty of Law, University of Colombo has organized a webinar on the topic of "Challenges Faced by Urban Vulnerable Communities During COVID-19 " on 17th December 2020 at 2.00pm onwards.
Anyone interested is welcome to join by registering through the link below.
https://docs.google.com/forms/d/e/1FAIpQLSfPXt_-cDYjNxd_TCtjSk0fyl017b_lCDaqWjkkwKtT4uvGHQ/viewform?usp=sf_link
Let's recover better from this difficult time of COVID 19 and Stand up for Human Rights.